When we're asking for tracks, we are referring to the total number of "channels" or "Stems" in your song session. "Track Count" is not to be confused with "Song Count" Below is a picture that should help.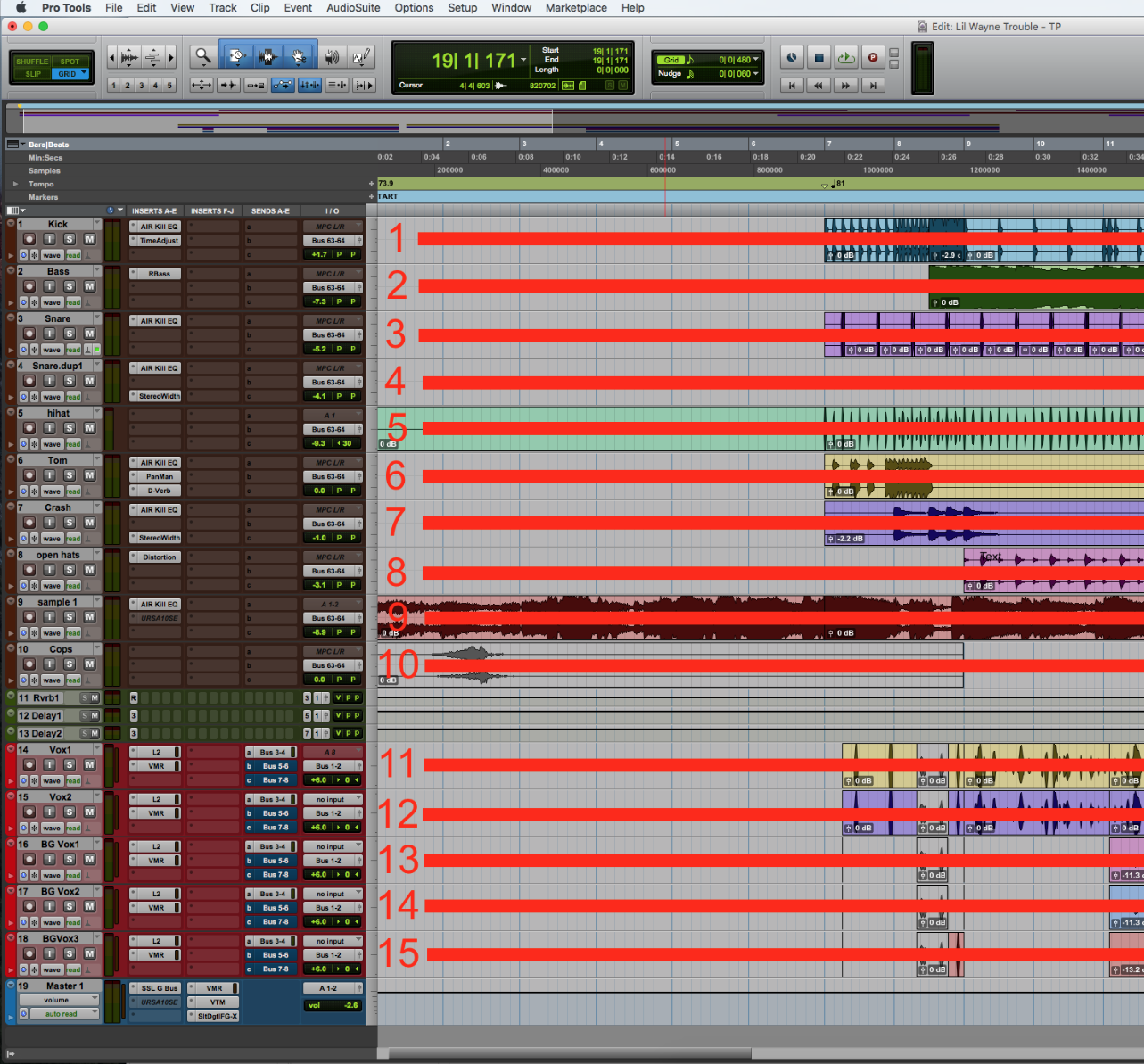 You can see here that there are 15 total tracks in this session. The Music Tracks are color coded in Brown and the Vocal Tracks are color coded in Red. We do not include AUX tracks or the Master Bus Track. Only tracks with Audio on them.
10 Music Tracks
5 Vocal Tracks
15 Tracks Total
A 15 Track session would fit our "Small Size" song package.
Another Tip: If you notice to the left of each track in pro tools, it is numbered. You can enable Track Number by going to "View" in the menu bar. Picture below.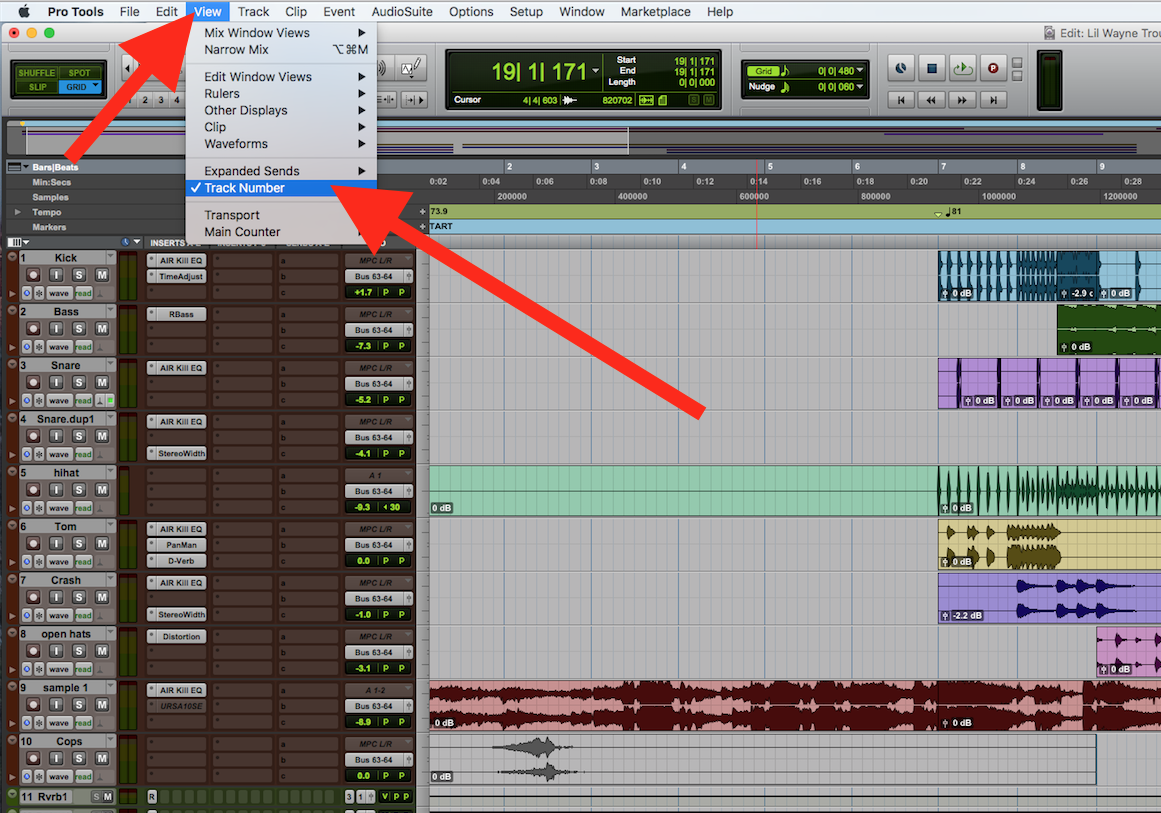 Hope this helps if you are confused about the difference between "Tracks" and "Songs". If you need additional help, do not hesitate to contact us via Contact Form or Chat Box at the bottom right of our website.